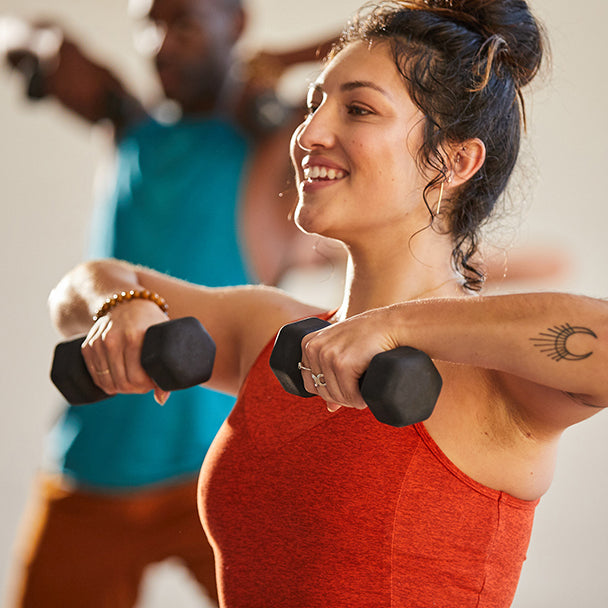 Don't see your studio listed? Want to chat more with our Team?
Not sure which Program is right for you?
I'm so thankful I did Teacher Training because it made me more confident to speak in front of people. I have so much more respect for the teachers because what they do is not easy! This was such a great experience that I hope all yoga students do, even if they don't plan to teach
Fantastic. I took their teacher training and found it well-planned and really thorough and affordable. In addition, the teachers are great and the whole vibe is fantastic
I was constantly impressed by the depth of my instructors' knowledge about asana, anatomy, philosophy, and Sanskrit. We discussed making each pose as accessible as possible, using inclusive language, and prioritizing consent before conducting hands-on assists. My own practice gained much more depth...
I absolutely love Core
Power and the people there. I did their teacher training program which helped me in my personal practice as well as work towards teaching there. It's a great community to get involved in and be apart of
Absolutely. Teacher Training is an amazing way to transform your personal practice and deepen your knowledge of yoga and yourself. You'll join a community of people with a shared passion and desire to learn more about yoga. Whether you decide to teach or not is up to you, and not essential to the experience.
Our Teacher Training programs bring flexibility to those with a busy schedule. While a certain number of hours are required live, virtual sessions are also accessible through recordings that can be watched at a later time. We also offer the flexibility of our Online program. The program must be completed within 1 year of starting to receive your certificate.
Enrollment in and admission to Yoga Teacher Training programs requires completion and submission of an Enrollment Agreement and any other materials provided by CorePower Yoga, and acceptance into a program by CorePower Yoga. We will provide you an Enrollment Agreement and any other materials in connection with your purchase of a program, all of which must be submitted in accordance with instructions provided by us.